We know that workplace violence in health settings is mostly patient-generated, and we know that the problem is getting worse. It's impacting employees and employers, as well as costs and the quality of services.
In a groundbreaking new white paper on this topic by Eric Clay, president of IAHSS (the International Association of Healthcare Security and Safety), the violence statistics from the last decade, drawn from a variety of credible sources, all point steadily upwards.
Why the increase in WPV?
Why is this, the paper asks. "Two decades ago, it was blamed on the combined effects of rising workloads, work pressures, excessive work stress, deteriorating interpersonal relationships, social uncertainty, and economic restraints. All these factors are still valid today, with the added issues of staff shortages, bed shortages, and a rise in behavioral health challenges among patients".
Against this challenging backdrop, we are starting to see health providers adopt new strategies that offer some hope. Less reactive and more proactive approaches are being developed by a generation of professionals who are looking at the problem differently. They see that established strategies are not working, or not working well enough, and they are determined to influence change.
Crucially, because the solution to violence and aggression needs collaboration between disciplines and agencies, the new influencers include leaders in policing, clinical practice, and senior executive positions.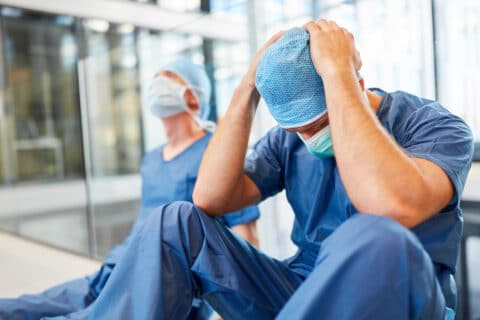 Aligning with TJC standards
This is a welcome development that aligns with the updated 2022 TJC (The Joint Commission) standards on workplace violence. The new standards stress the importance of multi-disciplinary collaboration and recommend the formation of committees with stakeholder representatives from ER, clinical and clinical education, security, risk management, WPV subject experts, legal, and designated executive leadership.
Independently of the influence of the TJC standards, we have seen these collaborations being developed in a growing number of settings – collaborations within organizations, between institutions, and with external agencies.
They've been made more effective through the introduction of innovative staff safety technologies which encourage the participation of multiple stakeholders.
Practical experience of collaboration
We've supported these violence  reduction projects in challenging health service settings in the U.K. and Australia, as well as in the U.S., so we know from practical experience that collaboration works.
Solving the problem of violence and aggression against healthcare staff is not something that can be outsourced, and it cannot be managed by an individual manager or department, no matter how well resourced or how committed they are. It requires wider engagement.
In practical terms, a police or security control room team can be given the latest technologies that empower them, as never before, with a much clearer picture of real-time events – showing them instantly which staff member is calling for help, where that person is, who they are, what their risk profile is – but that's only part of the equation.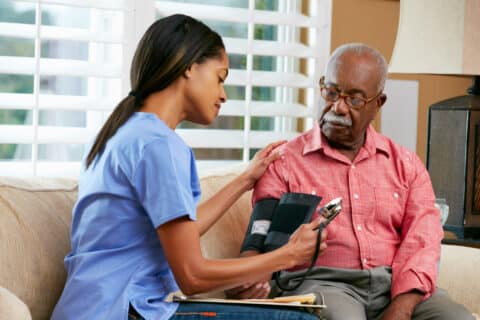 Catalyst to wider benefits
To make a duress solution truly effective for healthcare workers, department heads and clinical teams need to be fully on board. The process of building that support can be a catalyst to wider benefits. At one hospital where clinical department heads were given responsibility for making sure that every team member was enrolled on an enhanced safety system, not only did that establish closer day-to-day cooperation between security services and clinical functions, it resulted in unexpected improvements in resource management and deployment within departments.
Lessons learned
We've learned other important lessons too. Every member of staff has to be given a way to request help that's easy to use (a phone application, a wearable alarm, or both). The technology needs to work wherever the employee is, on site, off site, or traveling between. For a system to make a real impact it has to earn a high level of confidence by demonstrating a consistent, fast, and effective response.
We are transforming the first two of those – speed and consistency – with better technology. The third – effectiveness – is where we see some of the most encouraging examples of collaboration, with clinicians and security/policing teams working together to develop new approaches to conflict resolution and de-escalation, as well as improving  strategies for prevention.