CriticalArc is honored to win the prestigious Security & Fire Excellence 'Customer Care Initiative of the Year' for 2020. Given this award, it's the perfect time to share how customers will benefit from our Customer Success Program.
CriticalArc's SafeZone® Customer Success Program ensures that every new organization coming onboard with us receives the best possible value from their investment, as quickly as possible, with the least disruption.
The program is a unique example in our industry of how new technology can be implemented and its value maximized. And it doesn't end once the service is up and running. The goal is to counsel customers to help them derive maximum value from SafeZone by expanding the different ways SafeZone is used and increasing the range of stakeholders who benefit from the technology. Our Customer Success Team continues to work closely with each client long term, to help them explore new advantages and ways they use the service, to leverage additional benefits, and increase the number of stakeholders engaged with it.
The fact that SafeZone has close to a 100% customer retention and contract renewal rate is evidence of how well this works. That's the conviction underpinning CriticalArc's SafeZone Customer Success Program, which is unique in the security industry for its breadth and depth.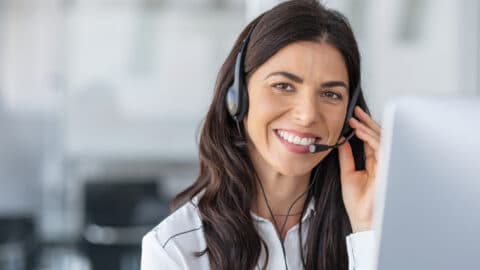 The Customer Success Program not only guides SafeZone customers through initial deployment for a successful launch of their service, it enables continual performance monitoring and benchmarking against comparable peers to help the teams using SafeZone constantly refine and optimize their operations, communications and processes.
In addition, the program provides every customer with a gateway into a network of high value users: heads of security, IT, safety, and senior management teams who collectively are at the forefront of their industries.
The value of this network is reinforced during the SafeZone annual user conference, where industry leaders gather to share lessons learned, discuss upcoming challenges, and shape the SafeZone product roadmap in a way that is that is exceptional in the industry.
Additionally, customers derive a great deal of value from interacting and collaborating with industry thought leaders throughout the year, between institutions with shared interests – whether they be neighbors in the same city or operating halfway around the world from one another. These collaborations are at the heart of what SafeZone is about: enabling situational awareness and seamless coordination between response teams, stakeholders, and the communities of people they protect.