Millions of Americans are under heat advisories, and temperature records are being broken globally from Canada, to Europe, to Japan. China has just recorded its highest-ever temperature (52.2C/126/F).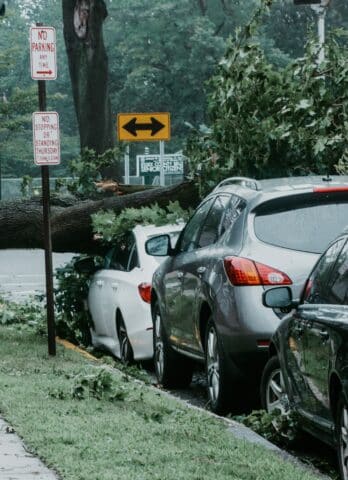 The World Meteorological Organization reminds us that extreme weather is "becoming the new normal".
One theory is that high in the atmosphere, the jet stream is being slowed by warming in the Arctic; it's the disrupted air circulation that is making 'heat domes' more likely further south.
In other words, the world's air circulation system – a natural phenomenon that has been quietly protecting us – is being steadily turned down.
But the problem – and the risks that need to be mitigated – go beyond extremes of heat. As we write, many organizations are reminding their people to take care at times of day when temperatures peak, but attention should also be focused on the coming weather risks.
Hurricane season in the U.S. will soon be bringing its own challenges.
Even before the first major storm systems hit, excessive rainfall has caused unusual flooding in some areas, with at least five people killed in eastern Pennsylvania this month.
In our last insight piece, we posed the question: how prepared are major employers such as healthcare providers and universities to deal with the impact of a hurricane or tornado?
With weather patterns becoming less predictable, and extremes more likely, it's important for preparedness to extend beyond those geographic areas that traditionally had to deal with major storm risks.
Communications are key to response and resilience, and we are working with universities, and healthcare organizations to improve their ability to connect with their people.
If a storm or flood hits with little warning, getting information to people in the affected area – instructions to move to a safer location, or to shelter in place – can be time critical.
If a facility needs to be closed, how will that fact be communicated to those who might still be traveling to it, unawares?
Keeping people away from the impacted area not only keeps them out of potential danger, but it also reduces pressure on emergency response teams.
Mass communications systems solve this problem, but only if they are based on resilient infrastructure, with backup channels that ensure continued functioning if one channel is overloaded or drops out.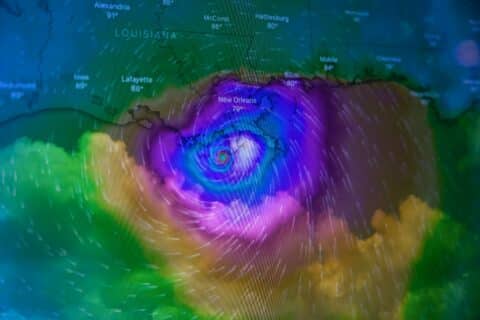 Mass comms systems should also make it easy for control room teams under pressure to send alerts to specific sub-groups as well as to entire populations – for example, allowing warnings to be sent only to people in specific geographical areas, with specific responsibilities, or needs.
And a point that is sometimes missed is that to be effective, notifications and alerts must be received and heeded by users; if the platform being used is one that people are familiar with, that they trust, and use regularly, then emergency messages are more likely to get through.
The same applies to personal duress and emergency-call systems. In an emergency, when they are panicked and need help, people often act on automatic – and one of the first things most of us will do is reach for our phone. But what next? Who do we call if we want rapid assistance from the nearest response team?
With an emergency alert app like SafeZone the user is less likely to hesitate, because will already be familiar with it from everyday use – in some cases because it's mandated, in others because users will have checked-in routinely for other functions such as making requests for assistance or reporting general safety concerns.
Response teams also need managing and coordinating, not only during the emergency itself but during the recovery phase. The ability to see where every team member is, and in some cases where key resources are too, will make command and control easier.
If you'd like to discuss safety, security, and emergency management transformation and/or find out more about our consultancy offerings, please get in touch.