The University of York was one of the first in the UK to recognise the value of CriticalArc's SafeZone technology for improving safety for students and staff. A decade on, the university's Campus Safety Team is going even further, extending its use of SafeZone to transform the way it ensures wellbeing and meets duty of care.
SafeZone early-adopter finds new uses, and increasing value, as operations evolve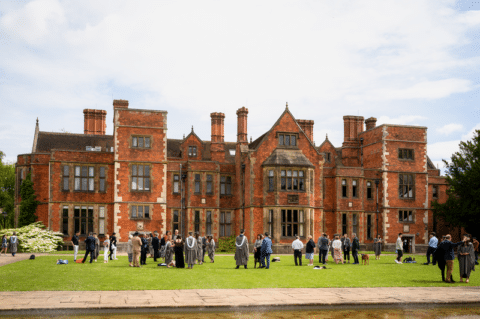 The University of York, a member of the elite Russell Group of universities, has a busy two-centre campus plus satellite buildings in various locations around the city. It is home to more than 19 thousand students from around the world, and over three thousand staff.
The university was among SafeZone's early adopters; its health & safety team implemented the solution because its lone worker and emergency alert functions provide the best way for students and staff to get rapid help whether they were working late in a laboratory or library or travelling between locations.
Far-reaching service transformation
More recently, York's use of SafeZone has developed much further; the Campus Safety Team now manages the system and is using it to underpin a far-reaching transformation of service. Crucially, the technology is driving closer engagement between officers and the community of students and
staff they protect and is helping to address a wider set of challenges – from improving support for those with mental well-being problems, and protecting individuals travelling abroad, to making first aid provision more effective and building resilience and preparedness.
Transformed safety operation sees higher student engagement and better services
Since taking over responsibility for SafeZone, the Campus Safety Team has repositioned itself away from traditional security, moving to a more approachable service, with softer uniforms and new branding, and a refurbished office hub at the heart of the campus.
Students are no longer pre- registered to use SafeZone, and instead the team focuses on outreach, with events and presentations to communicate its many benefits. Engaging with key influencers, including sports team captains, officers have encouraged use of the SafeZone app as a great way of being prepared to help others in an emergency. These are powerful messages, and they are working: user take-up has increased by 42.5% in 18 months, and more students trust and use the service.
For the Campus Safety Team, operations have become more efficient. The number of activations – including calls for assistance and general help – has risen, but the volume of phone calls needing to be handled by the control room team is significantly down. With clear protocols for dealing with activations, and precise information including the locations of users calling for help and nearby responders, control room operators now have the tools they need to deal with incidents much more quickly.
Easier access to support
The new wellbeing button on the SafeZone app makes it easy for York students and staff to access support. The Campus Safety Team worked with stakeholders across the university, including mental health and College Wellbeing Officers, to develop a 'three click' solution that takes users quickly to the web page they need, including 24/7 support phone numbers for those in crisis. Staff using the system are connected to their own dedicated support line.
Students and staff working internationally now also benefit from greater protection. Those travelling to high-risk locations agree to manually check-in at agreed times – such as when leaving their accommodation – and in the event of a user activation, the control room team is automatically presented with relevant information specific to the user. This speeds response and improves the service but does not result in an unmanageable workload.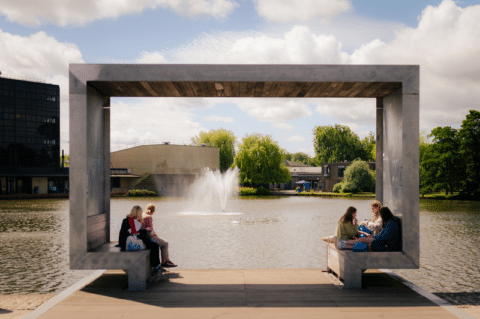 Benefits and outcomes
SafeZone is valued by students and staff as part of University of York's wellbeing culture and has been incorporated into many of its operating procedures and policies.
System benefits include:
Enhanced protection and wellbeing support, within existing resources.
Duty of care compliance, including for users travelling internationally.
Membership of the SafeZone Alliance, sharing protective resources with institutions nationally.
Boosting the university's reputation for wellbeing and safety, supporting recruitment.