Leading healthcare and higher education organizations around the world are looking to collaborate, to ensure the wellbeing of the people for whom they have a shared duty of care. In some settings, the line of responsibility overlaps or is blurred. In some cases, there is close physical proximity, with health and education institutions sharing buildings, or operating facilities on the same campuses; in other cases, there is a regular flow of people between their premises, even though they are geographically distant.
There are examples where institutions share the same name, but are administratively separate. Others have different names but share the same management umbrella. Campus police sometimes have full responsibility, elsewhere private security also has a role, and officers move between 'jurisdictions'.
Striking Similarity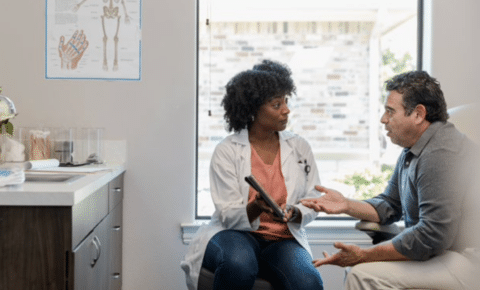 No two situations are quite the same, but there is striking similarity in the challenges organizations face in protecting their people – students, trainee medics, researchers, clinical and non clinical staff, members of the public, emergency teams, and staff more generally. So, it's welcome news that, for thefirst time, a regular program of collaboration is being established between IACLEA and IAHSS, two of the leading professional bodies in their respective sectors. For a long time there have been close links between the two, and we've seen great examples of career progression whereby security directors and police chiefs move from one sector to the other, bringing their expertise and experience with them.
We are also seeing new strategies being developed in both sectors, and new answers being found to the most pressing challenges, from violence and aggression to extreme weather events, from communications, to loss prevention.
Webinar Series
On June 6th , the first of a series of webinars got the collaboration between IACLEA and IAHSS off to a great start. This report highlights some of the key discussion points, with contributions from a distinguished panel comprising: William (Bill) Adcox, Vice President, Chief of Police and Chief Security Officer at UT Police at Houston; Doug Johnson, Superintendent and Executive Director, Department of Public Safety at Indiana University Health; Mary Paradis, Chief of Police & Executive Director of Public Safety at The University of Mississippi Medical Center; and Tommye Sutton, Deputy Chief of Police at the University of Chicago Police Department.
A full recording of the webinar is also available to members of both IACLEA and IAHSS, and it's recommended listening for anyone with an interest in this topic.